Residential Addiction Treatment Program
Drug and alcohol addiction is devastating for substance abusers and their loved ones. It hijacks the brain and turns you into someone unrecognizable. With the right treatment, dedication, and support, addiction recovery is possible. Inpatient and outpatient treatment options are available, but often residential rehab is the best place to start.
What Is Residential Treatment?
Inpatient rehab is also known as residential rehab. Besides hospitalization, it provides the highest level of care for addiction treatment. People with addictions typically enter treatment at the inpatient level. They step down to lower levels of care as they gain confidence and time in sobriety. Medical detox is sometimes needed before residential rehab. The progression through drug and alcohol rehab usually includes:
Residential treatment
A residential treatment center provides space and distance from triggers while you recover from drug or alcohol addiction. You live at an inpatient drug rehab, attending addiction treatment during the day and sleeping in onsite residences at night. Some inpatient treatment centers offer private rooms. The majority provide semi-private rooms that you share with a roommate.
By living at a treatment facility like the ones Vogue has in Las Vegas, Phoenix, and Los Angeles, you have more access to caregivers, doctors, and therapists. You also have the opportunity to grow closer to peers in recovery and further process issues and teachings from the day. With 24-hour monitoring and support, you're able to keep addiction recovery as your focus. Because an inpatient treatment center is such a structured, supportive environment, many people find that it makes the earliest days of sobriety easier.
Inpatient rehab for drug and alcohol addiction is often a transformative experience. You can gain the tools you need for long-term recovery and get in a better position to stay sober. Intensive time with treatment professionals and peers in recovery creates the groundwork for a caring support system.
What Therapies Are Offered in Residential Rehab?
Most residential treatment programs offer a variety of approaches to help you address addiction and co-occurring disorders. Because you're spending more time in treatment, there are more opportunities to experience a range of therapies. This encourages healing and helps you find out which approaches best support your long-term recovery. Therapies offered in inpatient drug treatment vary by residential rehab center but should include approaches like:
Is Residential Treatment Right for You?
Substance abuse treatment is on a continuum. Some people need to  immersed themselves in the treatment, structure, and support that residential treatment offers. Others may do well with an intensive outpatient program. You should strongly consider a residential rehab program if:
This is your first time receiving treatment for alcohol and drug addiction
You have an addiction with high relapse rates like alcohol addiction, meth addiction, prescription drug addiction, or opioid addiction
You are abusing more than one substance
You have a dual diagnosis (i.e., you also struggle with a mental illness like depression, anxiety, or bipolar disorder)
Your living environment or daily life presents roadblocks to recovery
Recovering from drug and alcohol addiction is rewarding, but it's hard work. Taking time and space away from everyday life to focus on yourself is what many people need to build strong sober foundations . This prepares you to face sobriety challenges armed with skills that prevent relapse.
What Is Residential Treatment Like?
Residential treatment facilities, therapies, staff, and daily schedules vary by treatment center. Generally, residential treatment includes the following things:
Admissions
Admissions staff will greet you when you arrive. They'll show you your room and where you can put your belongings. Medical and behavioral health professionals will give you two assessments:
Physical health assessment
Mental health assessment
Your treatment team will determine if you need detox and what detox approaches will be safest and most effective for you. Many people who enter residential treatment begin with medical detox to eliminate substances from their system.
Detox
Some residential treatment centers have an area specifically dedicated to detox patients. You may have your own room or share a room with another patient. You'll have 24/7 support from nursing staff. They'll administer medications as appropriate to ease your withdrawal symptoms. They'll monitor your vital signs and make sure you're safe and as comfortable as possible. Detox usually takes from one to three days, depending on the substance and individual.
Following detox, you'll join other clients in the treatment community and begin participating in daily programming.
A Typical Day in Residential Rehab
You'll have time in the morning to shower and get ready. Some treatment centers offer morning yoga or daily devotionals before breakfast.
After breakfast you'll participate in a mix of individual therapy and group therapy. You will have an individual counselor you'll see on a one-on-one basis. Some residential treatment centers offer individual therapy once a week. Others offer it a few times a week. Most of the day is spent in groups. Many people find group work transformational. Groups can break through the isolation of addiction and provide a safe place to be your authentic self without judgment.
Group therapy will vary depending on where you attend residential treatment, but some common groups include:
Process groups – Discuss challenges and focus on certain behavioral health topics.
Psychoeducational groups – Learn about addiction and mental health.
Psychodrama – Do role-playing of past or future situations related to challenging experiences, feelings, or relationships.
Adventure therapy – Take part in outdoor activities that foster team building and self-confidence.
Relapse-prevention groups – Build skills and practices that support long-term recovery.
Support groups – Take part in the 12 Steps and alternatives to the 12 Steps, like SMART Recovery.
Holistic groups – Do activities like yoga, mindfulness, art therapy, and other experiential therapies
You'll have breaks for lunch and dinner. All meals are served on campus. Some residential treatment centers have onsite chefs, while others have catered meals. You may also have a fitness group on some days or small breaks for free time. Evenings may include:
Onsite or offsite support groups
Roundups to process the day
Social activities with other clients
Free time
Where You'll Live
Residential treatment housing is usually like apartments or dorm rooms. Some treatment centers offer private rooms. Most of the time accommodations are semi-private, meaning you share space and a bathroom with another client. Many residences have common areas that all clients have access to, like:
A kitchen
Recreation rooms
Outdoor gathering spaces
Family Visitation
Most residential treatment centers have designated hours each week where loved ones can visit, or you can phone them. Family therapy is typically offered, providing another opportunity to see loved ones.
Discharge from Residential Treatment
Your individual therapist and treatment team will discuss how ready you are to leave treatment, and they'll make recommendations. They will likely refer you to outpatient treatment before you go back to your everyday routine. Outpatient treatment smooths the transition from the 24-hour structure and support of residential treatment back into life outside drug rehab.
Your treatment team will give you an aftercare plan based on your individual needs and your progress in treatment. Aftercare for residential treatment programs may include:
Transitioning into a partial hospitalization program or intensive outpatient program
Individual therapy
Family or couples counseling
Psychiatry appointments
Support groups
Alumni program meetings and events
Nutrition and fitness
Identifying specific people as your support system in sobriety
How Long Is Residential Treatment?
The quick answer is: as long as it takes to gain the confidence and skills to move on to outpatient treatment. When you leave residential treatment, you should feel like you have:
A strong foundation in sobriety
Adequate relapse-prevention skills
Outside support to re-enter everyday life
Unfortunately, the length of residential treatment is often dictated by insurance coverage. Some insurance plans will cover up to 28 days in residential treatment. Or you might need to leave because of work or home responsibilities.
The most widely used guidelines for levels of care and discharge is the Association of Addiction Medicine (ASAM) Criteria. It has specific criteria for outcomes you should meet before moving to a lower level of care or leaving treatment. Clinicians use this to help them determine whether their clients need further treatment or are ready for discharge.
The ASAM does not state a preset length of treatment or a "graduation date" from addiction treatment. It supports decisions made on:
Recovery progress
Fulfilling defined goals
Clinical needs
Obstacles to recovery
Strengths
Resources
Support
The most effective length of time in residential treatment varies from person to person. It may depend on things like:
How severe your addiction is
The type of substance you abused
Any co-occurring mental health disorders
Your outside support system
Your coping skills
Your age
Whether you have polysubstance use (using more than one drug at once)
Some people attend residential treatment for two or three weeks. Others stay in treatment for several months.
There is research that links longer stays in treatment to better recovery outcomes. Specifically, the research suggests people who receive addiction treatment for three months or more report significantly better long-term outcomes than their counterparts.
What Happens After Residential Treatment?
Many people who leave a residential treatment facility move into a partial hospitalization program (PHP) or intensive outpatient program (IOP). These are both outpatient rehab options that allow you to live at home or a sober-living residence while keeping a strong foothold in drug and alcohol addiction treatment. A partial hospitalization program typically meets around six hours a day. An intensive outpatient program may meet for 9 to 15 hours a week spread over 3 to 5 days.
After a PHP or IOP, people usually move into outpatient treatment that meets just one to three hours a week. This enables you to reacclimate fully to work, school, or family life while having regular check ins and support in early sobriety.
Following outpatient treatment, most people in recovery continue taking part in practices that help maintain sobriety like:
Family or couples therapy
12-step groups or other support groups
Psychiatry for co-occurring mental health conditions
Regular fitness, good nutrition, hobbies, and other aspects that support long-term recovery
Vogue's Residential Treatment
We know the decision to enter inpatient drug treatment is not an easy one. Our residential treatment providers are caring professionals who are passionate about seeing you succeed in your recovery. We'll welcome you into our recovery community and help you feel comfortable.
When you arrive at our inpatient rehab center in Los Angeles, Phoenix, or Las Vegas, you'll have a comprehensive medical and psychological assessment. This helps our therapists and medical professionals create a treatment plan that's meets your needs. It also determines whether medical detox is clinically appropriate. Whether you need drug detox or alcohol detox, you'll be as safe and comfortable as possible in a home-like environment with medical professionals who monitor you around the clock. We'll use research-based medications to ease drug and alcohol withdrawal symptoms and attend to discomfort and medical emergencies.
Following medical detox, you'll move into our inpatient treatment program. You'll live in our comfortable and welcoming residences with peers going through similar struggles. During the day, you'll attend addiction residential treatment. At night you'll participate in recovery activities and reflect on the day before retiring to bed.
Our treatment plans are tailored to your needs, preferences, and goals but may include:
Trauma therapies like EMDR
Holistic approaches like yoga, fitness, and mindfulness
Art therapy
Music therapy
Medication management
By offering a combination of traditional and alternative therapies, Vogue Recovery Center's residential addiction treatment centers make sure you or your loved one gets care that addresses the physical, mental, and spiritual wounds of substance abuse. We have a full continuum of care, so you can transition into outpatient programs as you grow in recovery.
Admissions and Insurance
Without treatment, substance use disorders only get worse. If you or a loved one is struggling, we can help. Vogue Recovery Centers offer evidence-based treatment that is effective and engaging. We've helped thousands of people take back their lives from substance abuse. We can help you too.
We believe effective treatment should also be affordable, so we accept several in-network insurances and most major insurances. This allows you to keep treatment costs within your budget.
Our admissions team is compassionate and caring. We're ready to chat with you about what's going on and help you figure out next steps. Call us today for a free, confidential consultation and insurance benefits check. You can do this.
Trusted & Accredited Addiction Treatment Centers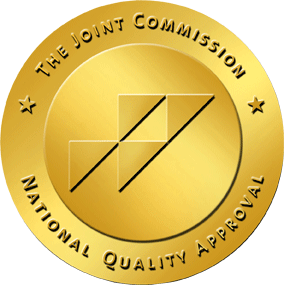 We're Here 24/7